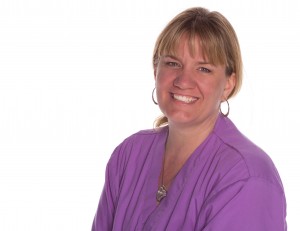 Heather Shelley, LDEM, CPM, CD
I have been attending births continuously since 2001. I have attended births in many places including: Texas, Washington, Bali-Indonesia, Haiti, Dominican Republic, and of course Utah. I love working with students, and as an approved preceptor with NARM, I have been teaching students in and out of Utah since 2010.
I am a CPM, licensed midwife in Utah and have passed the midwifery exams in NZ for licensure there. I am also a doula and counselor.
My passion is to pass on the knowledge that I have gleaned as a midwife from those around me to those desiring to become midwives themselves. I love giving students the opportunity to gain hands-on experience, as well as helping them to become independent midwives. I encourage my students to be self thinkers, to trouble-shoot on their own, and to be increase their compassion for mothers.
I have taught childbirth classes for 15 years, apprenticed doulas, apprenticed student midwives, taught doula trainings, breastfeeding classes, newborn care classes, monitrice classes, midwife assistant classes and more. I have taken student midwives to the Dominican Republic where we did 30 births a day, and I have learned midwifery from midwives all over the world.
With this in mind I decided that I wanted to help student midwives who lived in places where they couldn't get the training they needed, or that training would take them years to acquire. I created a student midwife program for those who need their clinical experience and would like to work in a high volume clinic, but still have the care and comforts of a home birth.
_________________________________________________________

Carol Greenlee, CNM
I have worked with pregnant and laboring women for over 40 years, first as a labor and delivery nurse for 25 years. I then qualified as a Certified Nurse Midwife in 1997 and I had a busy practice in Lincoln, Nebraska for 17 years, where I delivered over 2300 babies. My work was to help women find their way through wonderful and empowering birth experiences. It has been my dream to work in a birth center and my dream came true when I joined Heather at Birthing Your Way. I believe birth is a normal, healthy life event that needs to be supported, not "managed" in a medical way.
I also see women for gynecologic care, birth control, infection checks, and some menopause care. I am a Lactation Counselor and childbirth educator as well. I trained at the University of Nebraska and at Frontier University for Nurse Midwifery.
I have 4 children and 8 grandchildren. My husband and I moved to Utah last summer to be near our daughter and her family. We only have cats at home now, but we do get to spend more time with our grandson, Jackson. My favorite activities include knitting, gardening, and spending time with my family. It is my honor to help women reach their healthcare goals and to help bring babies into the world, and to assist in the formation of strong, healthy families.