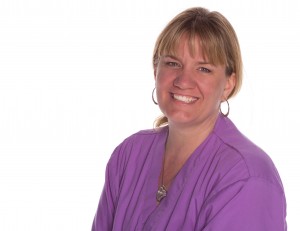 Heather Shelley, LDEM, CPM, CD
I have been attending births continuously since 2001.  I have attended births in many places such as: Texas, Washington, Bali-Indonesia, Haiti, Dominican Republic, and of course Utah.  I love working with students, and as an approved preceptor with NARM, I have been teaching students in and out of Utah since 2010.
My passion is to pass on the knowledge that I have gleaned as a midwife from those around me, to those desiring to become midwives themselves. I love giving students the opportunity to gain hands-on experience, as well as helping them to become more compassionate for mothers, self thinkers, helping them to trouble shoot on their own, and to be independent midwives.
I have taught childbirth classes for 15 years, apprenticed doulas, apprenticed student midwives, taught doula trainings, breastfeeding classes, newborn care classes, monitrice classes, midwife assistant classes and more. I have taken student midwives to the Dominican Republic where we did 30 births a day, and I have learned midwifery from midwives all over the world.
With this in mind I decided that I wanted to help student midwives who lived in places where they couldn't get the training they needed, or that training would take them years to aquire. So I started a student midwife program for those who are needing their clinical experience and would like to work in a high volume clinic, but still have the care and comforts of a home birth. Our numbers vary from 8-15 births a month at this time.
_________________________________________________________
Midwife Karla Bennett, CNM
I fell in love with the process of birth with the births of my own 6 children and then as labor support for my 7 sisters. I have been involved with the care of women and babies, first as a doula for more than 10 years, and then for 8 years as a labor and delivery nurse, advocating for and supporting laboring mothers in the hospital, assisting breastfeeding, and caring for newborns. I am Licensed as a Certified Nurse Midwife and educated as a Women's Health Nurse Practitioner. I am committed to caring for and educating women about their bodies throughout their lifespan, to promoting good health and nutrition, to fostering trust in the normalcy and beauty of childbirth, and to supporting families as they create births that are gentle and safe.
_________________________________________________________
Hannah Dunford, LDEM, CPM
Hannah attended her first home birth when she was just 4 years old (her little sister) and hasn't stopped attending births since. She identifies a certain feeling and energy about birth that she hasn't experienced anywhere else. She supposes you could say that she's addicted to it! This life-long love and deep interest in childbirth and women's health felt like a calling to her and became more of a reality when she became a doula and started studying midwifery at age eighteen. She interned with many midwives (CPM's and CNM's) in Utah County, Oregon and Arizona assisting in many home births and birth-centers births. In 2010, Hannah had beautiful experiences doing midwifery volunteer work in and out of hospitals in Haiti and The Dominican Republic. Shortly after passing the NARM board exam in 2012 and becoming a Certified Professional Midwife (CPM), she left to serve a full-time mission for The Church of Jesus Christ of Latter-Day Saints in Ft. Lauderdale, Florida. She recently moved here from Arizona and is just finishing up the process of becoming Licensed in Utah.
Hannah's philosophy concerning birth is that we were created to experience love, joy, pain, happiness, suffering and peace. Pregnancy and birth, will take us on a journey full of many emotions yet, in the end, will bring us greater joy when allowed to run its natural course. Our job is to not get too much in the way of a process that is already so perfect and beautiful on its own. Our job is to educate, thoughtfully guide, lovingly nurture, and provide individualized care to help you on your path in discovering what is the best course of action for you and your family. She decided to become a midwife because she believes that birthing the way you want to give birth has the ability to bring mothers, babies, husbands and families together in a powerful way that is beyond compare.